It is always nice to know more about who you are dealing with. At Lasting Impressions we have a team of friendly and professional staff.
Strong relationships and great service.  Our belief is…. some things will never change. Lasting Impressions Salon has a rich history, a triumphant story and an incredibly bright future. It all began in 2003 with the hopes and dream of a single person. Today it continues under the guidance of a visionary team.  A group of experienced therapists and executive team who are energized by the opportunity to write the next chapter.
What hasn't changed is the spirit of the salon, and the simple principle that relationships and the powerful connection we have with our customers is what defines our success.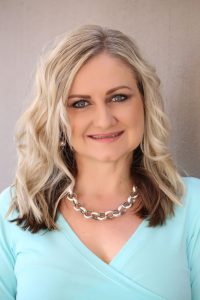 Paula Becker
(Owner, Trainer & Beauty Therapist)
As the owner, Paula's belief in being an entrepreneur has led to her creating and building a thriving prosperous business.
She is internationally qualified in CEDESCO, SAIBTH and ITEC. She also holds a PCASA board member seat since 2012 and is CPCP qualified (Highest International PMU qualification.) She is actively involved nationally and internationally in permanent makeup and annually attends permanent make up conferences to better her capabilities and insight.
Having over 23 years' experience in permanent make-up artistry Paula has perfected her craft in creating an individual design for each of her clients. Using only the latest technology available, she constantly ensures that innovative thinking and ingenuity are used to revolutionise the techniques used in today's industry. As a principal, assessor and moderator it is her mission to empower all her learners in becoming the best permanent make-up artists through her adept way of training with patience and understanding.
Her passion, resourcefulness and willingness to always put her clients and staff members ahead of herself is what has solidified the success of her business. She will always continue to ensure that through her abilities and experience she gives the best service possible.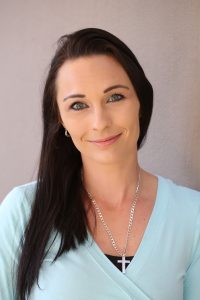 As a qualified Aesthetician and Beauty therapist Bianca thrives to give the best customer service possible to all her clients she receives. Her ability to make every client feel at ease with her endearing attention to detail and service. With a passion for people Bianca will leave each client she encounters feeling special and pampered with the highest care possible.
Bianca's experience lies in analysing and determining the treatment necessary for client's individual needs. Including her extensive knowledge in micro-needling, microdermabrasion, chemical peeling and all facials. She has a great proficiency in product ingredients therefore making her ability to prescribe a home care regimen to clientele effortless.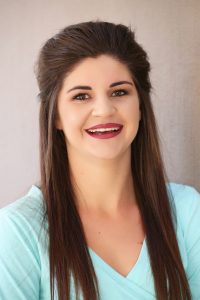 Benita is a very much  detailed-oriented person; as she is responsible for the product operations such as speeding up the purchase, maintaining communication with salespersons, receiving and verifying the accuracy of shipments, stocking shelves, and reviewing accounts.
Benita has also recently been assisting in the administration of PCASA.
Even with all the work she always finds a way to make us smile or laugh with her cheerful personality.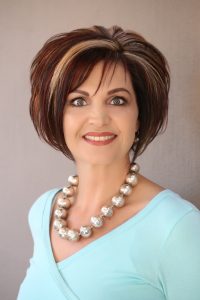 Henel acts as a client liaison showcasing her more than 20 years of experience in the beauty industry. She is passionate about giving the best service possible, leaving each and every client with peace of mind.
Henel is accountable for providing customer service, secretarial, clerical and administrative support.
Her purpose is to assist the Logistics Manager.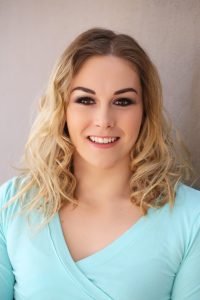 As a Bcompt student, with an already impressive business management course Kayla has an adept logistical and supportive capability, assisting in the salons marketing which includes working with the database, Facebook, Twitter, and Instagram.
Through her innovative ideas and effective problem solving Kayla helps manage the salons application and loyalty programme assuring that all our advertising relates to the target market.
With her enthusiasm for working with people Kayla believes in finding solutions for each customer and caring for every feedback making her a core part of our operations.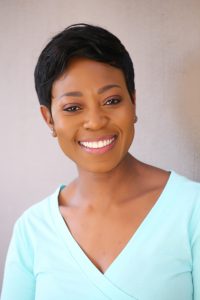 As a highly talented Nail technician with huge experience in providing professional, high quality hands-on service to all our customers seeking manicures and pedicures. Grace is committed to customer satisfaction through her attention to detail.
As well as remaining up-to-date on current styles, trends and training in Bio Sculpture, Gelish and Acrylic to better meet the customers' expectations.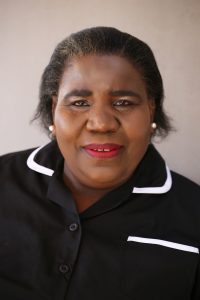 As she has been a part of Lasting Impressions since 2003 it shows that Lettie's loyalty, honesty and hardworking skills is what makes her a big part of the our great team. She manages the domestic cleaning and the security of the property.
She is well-known as the best Coffee maker in our area and clients always compliment's her on her good manners and dedication towards Lasting Impressions.
She is ethically motivated to provide an honest day's work. She takes pride in her abilities and is always busy to make sure that our staff and customers are satisfied with their refreshments.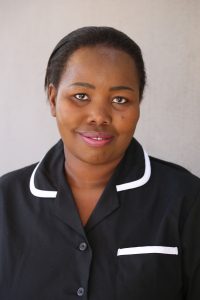 As a daughter of our very own Lettie, she assists Lettie in all the domestic cleaning and security of the property.
With her very shy personality we don't always see her but she is always busy with in the background. She is ethically motivated to provide an honest day's work, something she takes after her Mom.